Lazy Girl Guide To Bath Time
I have a confession, I'm a little lazy when it comes to beauty and grooming. I like the the maximum possible results with the most minimum of effort. This has become especially true since my depression really sank in and everything shut down and energy became a scarce and precious commodity not to be wasted
I try to be savvy about the products I use. I don't like to be conned. I try not to be sucked in too much by marketing buzzwords (guys, read The Skincare Bible by Dr Anjali Mahto for some solid skincare advice!! )  Im not saying I always get it right. I actively search for products that sound like they have the potential to actually work, and I return loyally to the ones who provide me with exactly what I want. That's is, maximum results – minimum effort
The following is a list of products I am currently loving, who give me the most whilst taking the least:
1. Rose Argan Body Conditioner -Lush
You slap on this rich conditioning skin treatment before any bath or shower and then simply rinse it off. I think it's nice to leave it on a for a little bit if you have time but the reason I love it right now is because when I don't have time first thing in the morning, I can haphazardly slather it on ten seconds before I jump in and it STILL leaves my skin feeling soft and nourished. It's longer lasting for softness than any moistersing – softening body wash I've tried so far, and a great body lotions and butters for that matter too
2.  Cherryish Scrub Bar – Lush 
Lush could potentially feature pretty heavily in this list but I'm narrowing it down to just two. I've rediscivered them recently (well my daughter did. They drew her in with their tantalising smells, bright colours and fun demos) having fallen out with them when I was pregnant and hyper sensitive to smells and so I'm trying out a number of their newer products and I must say I'm loving them again
The whole process of dry scrubbing my body with traditional exfoliators before a shower winds me up. It's time consuming and leaves you cold and sticky before you rinse it off, and who likes being cold and sticky?
This cute little scrub bar is used in the shower, saves time, is very affective, convenient and nourishing too. I'd say use it gently though, as I was left red after my first overly enthusiastic use
3. Elizabeth Arden 8 Hour Miracle Oil
I like spray on things that don't leave you sticky for ages whilst it dries. Things that you don't strictly need to spend time massaging into the skin so it can be absorbed properly. I like things that go the distance, that I can still feel the effects of hours and hours later
This little baby covers all of that
It leaves me soft and supple with less time and  effort than a body butter would require and it smells pretty too
4. Anti-Bump Foaming Gel -Lycon
Not being a skin expert, I do not know if we become more prone to ingrown hairs and patches of "chicken-skin" as we age but both have suddenly become an issue for me in the last year or so  whereas before I never needed to give them a second thought.
I scoured the Internet for products and this foaming gel wash,especially when combined with No.5 on my list, genuinely seems to be affective with very little fuss. Apply as a shower gel, as often as you see fit over the relevant parts or over your whole body if you wish to minimise rough bumpy skin patches and ingrown hairs from shaving.
5. Ingrown X It Solution – Lycon
 As I said before, I like spray on and go things.   I spritz this over my legs after shaving, and they're smooth and dry before I can blink. It's a pretty strong astringent, so I spray on number 3 to return some moisture and I'm done.
Theres been a drastic decline in in grown hairs from shaving since I've used this spray. Honestly, it's pretty darn impressive. Like the Superman of shaving
6. Organic Eye Make Up Remover – Neals Yard 
Omg this takes away eye make up like a dream!! I mean seriously, what sorcery is this? I don't need to scrub and damage both my lashes and skin around my eyes. It's like when Mulan removes half a face of heavy make up with a single swipe of her sleeve!! Plus no stinging, for those with sensitive eyes.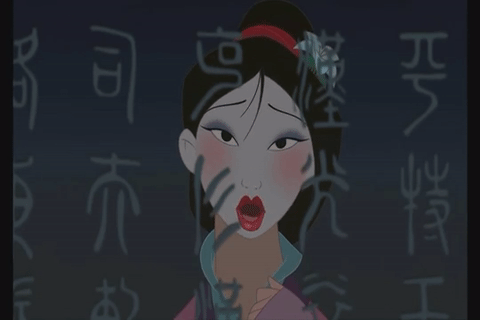 I love it even more since my local Waitrose started stocking it. As I said, I'm all about convenience!
7. Moisture Surge Overnight Mask – Clinique
Heres the thing about me and the skin I'm in – it's oily type, but if I don't moisturise after cleansing or even just exposing it to water (eg swimming or washing without a product) it tightens and goes dry and is really uncomfortable for me. Can't stand it.
After taking off the day before bed at night, I pretty much always apply this and it restores the texture of my skin to comfortable levels again
Goes on as quickly and easily as my day cream and is absorbed equally fast. It's not a mask that sits on the skin. There's no greasy residue or cakeness. It goes on then you're done. Boom. Sleep
A Reflection
I like bath oils in general for their ease of use, big impact scents and major skin softening skillz. For Christmas I was gifted -at my request- a bottle of pretty expensive bath oil from a company I'd wanted to try for ages.
Don't get me wrong, it smelt divine and did a decent job on keeping my skin nice and soft but honestly I couldn't help but think that in terms of low effort-high results I'd have been equally happy with a few drops Lavender or Orange Blossom essential oil combined with some store cupboard extra virgin olive from the kitchen, thus saving quite a few pennies
Just a tip
Its not revolutionary and has been done before but it's good to remember next time you're browsing the bath department of John Lewis
Im off to enjoy this Saturday night now with some pampering, fluffy self care using most of the above products
Wishing you all a chilled relaxed Saturday too
Or a fun packed raving one
Whatever floats ya bath-tub boat 💁🏼‍♀️
Much Love
Kirsty